Yoga For Brave Teens
​TUESDAYS at 4:30PM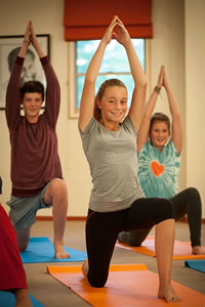 Willow Yoga presents a wonderful Yoga class for teen/tweens
​ages 12 to 16, where they learn positive ways to feel confident and develop coping skills to stay calm, focused, happy and healthy.

Ages 12 - 16

Drop-In $10 or Six class punch card for $60

We will cover: Friendship, Acceptance, Kindness, Peer Pressure, Surrendering, Letting Go and Body Image using yoga, talking and crafts.

If you are interested in this class but the day/time doesn't work for you, please give us a call or email us and with a minimum of 4 teens we can create a class for you.
---