ELLA WSZOLEK RYT-200
TUESDAYS at 7:O0Pm YOGA 2-3
​FRIDAYS at 9:30am YOGA ALL LEVELS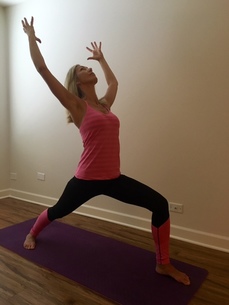 l offer a practice that feels just right for you!
​
I have been practicing yoga since 2007 and have been registered with Yoga Alliance 200 Hour.

In 2011, l graduated at Temple of Kriya Yoga , Hatha Teacher Training in Chicago.
Once l finished the program l have been teaching privates, beginners and advanced level.
My students are growing with me and l'm growing with my students.

I believe yoga is not just practice is a life style, since you start you don't want to stop.

​My goal is to help bring harmony, balance and invigoration into people 's life through the practice of yoga!
---