JULIA COSTABILO CYT 200
MONDAYS YOGA 1-2 AT 9:30
​TUESDAYS YOGA ALL LEVELS AT 4:30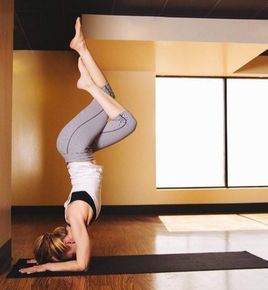 My personal yoga practice began in 2008. I decided to try classes at my local gym in hopes that I could increase my flexibility and enhance my regular weight training schedule. As someone who did not truly understand or appreciate the benefits of yoga at first, I can relate to walking into a yoga class for the first time.
​After making a commitment to myself to practice yoga for a month regularly to determine if it was beneficial, I fell in love. I found that I not only felt better physically, but, my weight lifting had, indeed, improved. Moreover, because yoga encouraged me to approach challenging postures on the mat in a non-judgmental and observant manner, aspects of my life that were completely unrelated to physical fitness began to improve as well. I not only love the physical challenge of yoga, but I am inspired by yoga as a personal life style off of my mat.
---