PRE-POST NATAL YOGA
​MONDAYS AT 6:30pm
TUESDAYS AT 9:30am
​SATURDAYS AT 10:30am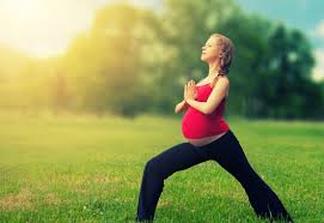 If you're pregnant and looking for ways to relax or stay fit, you may be considering prenatal yoga. Good for you! But did you know that prenatal yoga may also help you prepare for labor and promote your baby's health? Before you start prenatal yoga, understand the range of possible benefits, as well as what a typical class entails and important safety tips.
Much like other types of childbirth-preparation classes, prenatal yoga is a multifaceted approach to exercise that encourages stretching, mental centering and focused breathing. Research suggests that prenatal yoga is safe and can have many benefits for pregnant women and their babies.
Our classes are small in order to give you special attention and answer any questions.
Wear comfortable stretchy clothes and feel free to bring anything that will keep you comfortable.
For example, studies have suggested that prenatal yoga can:
Improve sleep
Reduce stress and anxiety
Increase the strength, flexibility and endurance of muscles needed for childbirth
Decrease lower back pain, nausea, carpal tunnel syndrome, headaches and shortness of breath
Decrease the risk of preterm labor and pregnancy-induced hypertension.
Prenatal yoga can also help you meet and bond with other pregnant women and prepare for the stress of being a new parent.
​
​New moms welcome with your baby in car-seat up to 10 weeks.
---